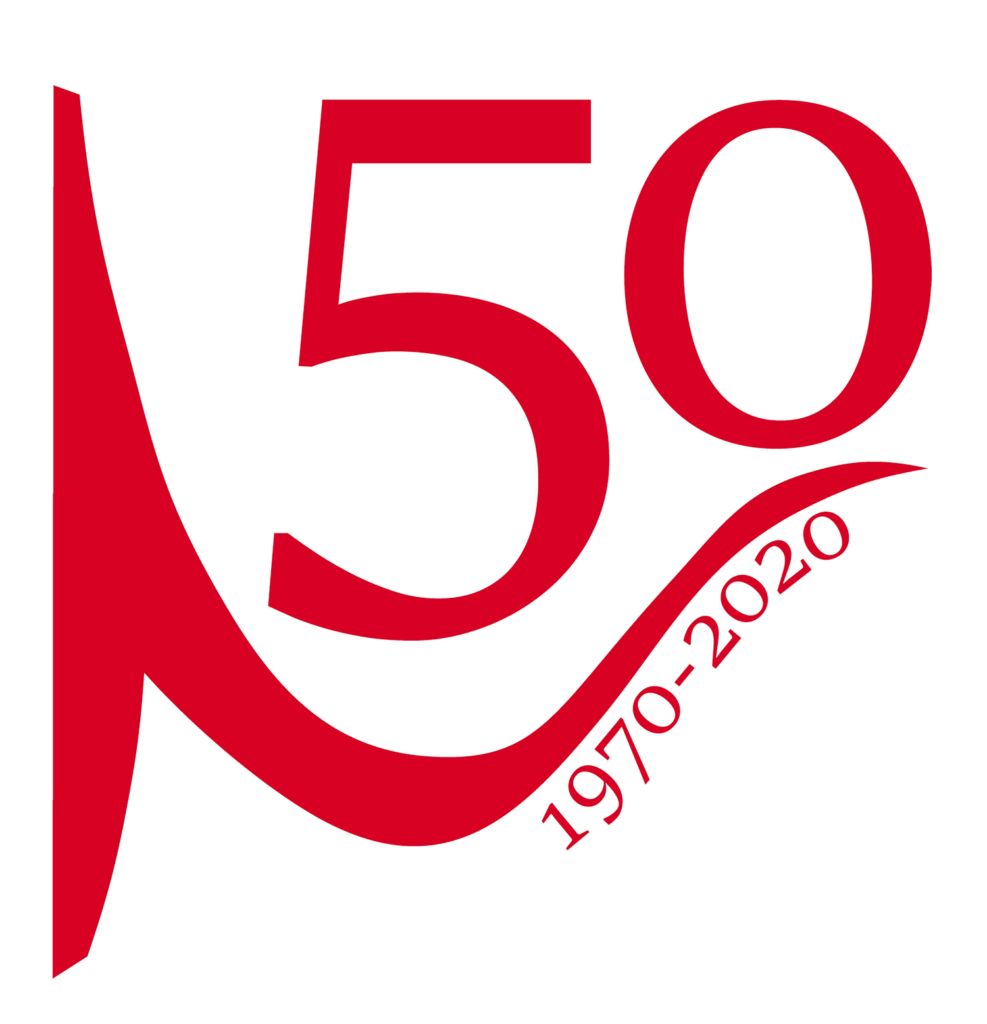 2020 is an exciting and significant year for Scan-Speak as it marks the 50th Anniversary of our Scan-Speak brand. They say that "time flies when you're having fun" and it must be a sure sign that we enjoy our work and the things that we do as it is hard to imagine that it has been 5 decades …..
Click here to read more.
Unfortunately, 2020 is also the year of COVID-19 that has changed the world from what we knew. We're into a new norm with no or limited travelling, face masks, social distancing, cancelled trade shows, etc. Any plans of meeting for our "big anniversary party" have vanished for this year and are now postponed to a later currently unknown date.
What with having all marketing plans completely altered and being locked in behind computer screens in dark dungeons our marketing team was facing many challenges. Luckily, their creative spirit rose to the occasion and they have created a completely new Scan-Speak website which apart from its new contemporary design includes a wealth of new features and information that we are pleased to share with you.
New Product search features
A new product search function that makes it much easier to find the exact product you are looking for whether your key parameter is size, Fs, Qt, Sensitivity or part of its item number. The search can be refined with more parameters and it instantly shows all products matching your criteria.
Try it here.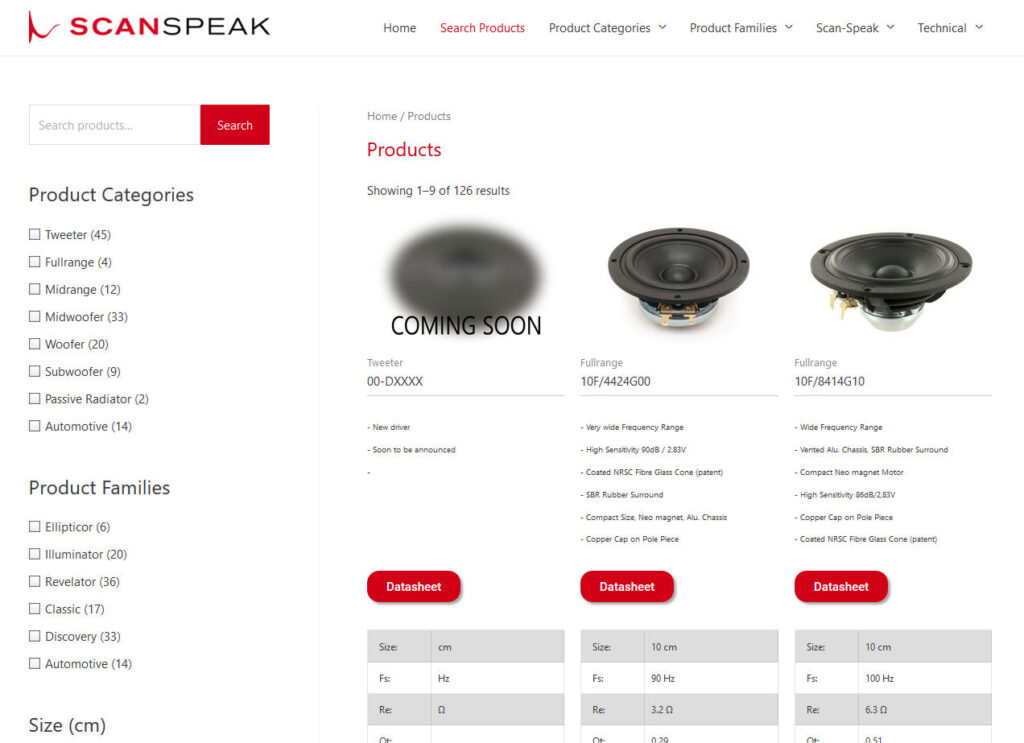 Our datasheets are updated with a new and modern design that now includes additional information such as recommended operating frequency range, a suggestion for cabinet volume and even how much volume the transducer displaces when mounted in a cabinet.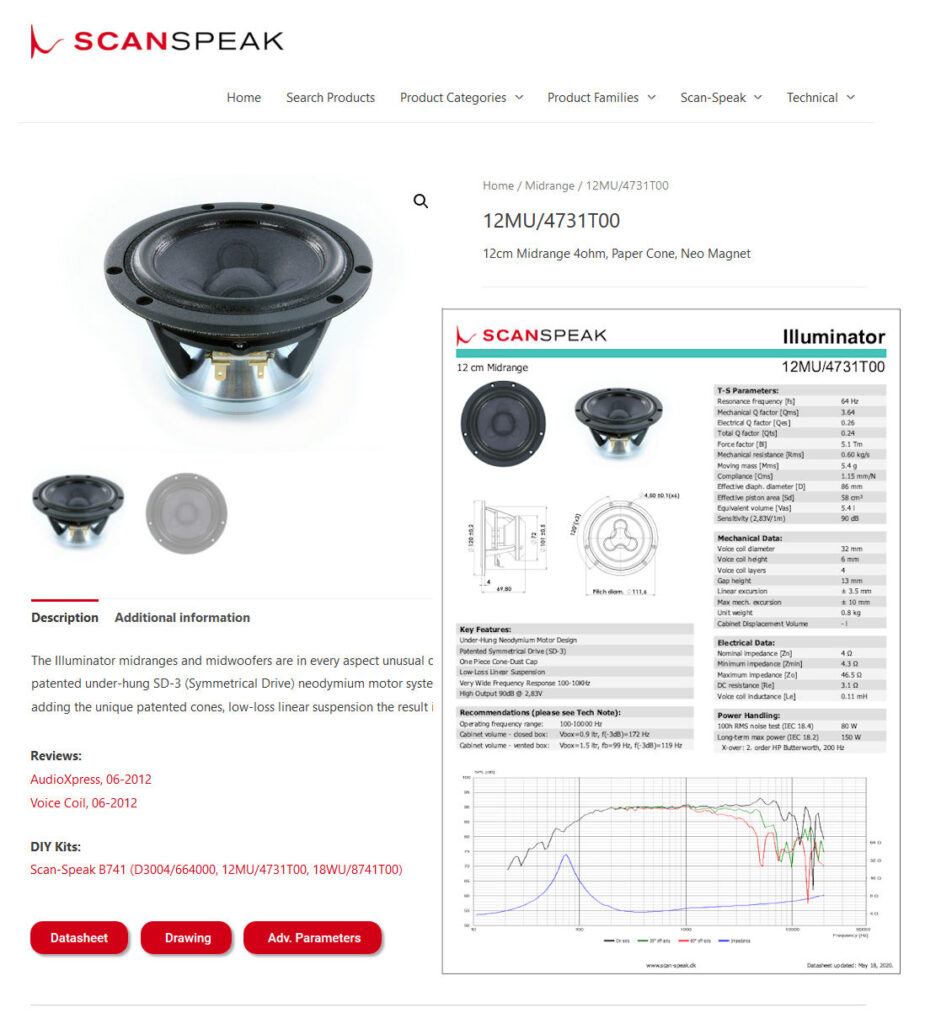 Advanced parameters that previously were part of the datasheet are now accessible in a separate document for the drivers for which we have such parameters. We have improved the quality of our cabinet cut-out drawings and made them available for download in a larger size.
Product reviews and DIY design suggestions are also found directly from the product data page.
A completely new section with technical notes has been added. Here you can find detailed descriptions of patented and proprietary technologies as well as background for our datasheet content and how its data is recorded.
Check it out here.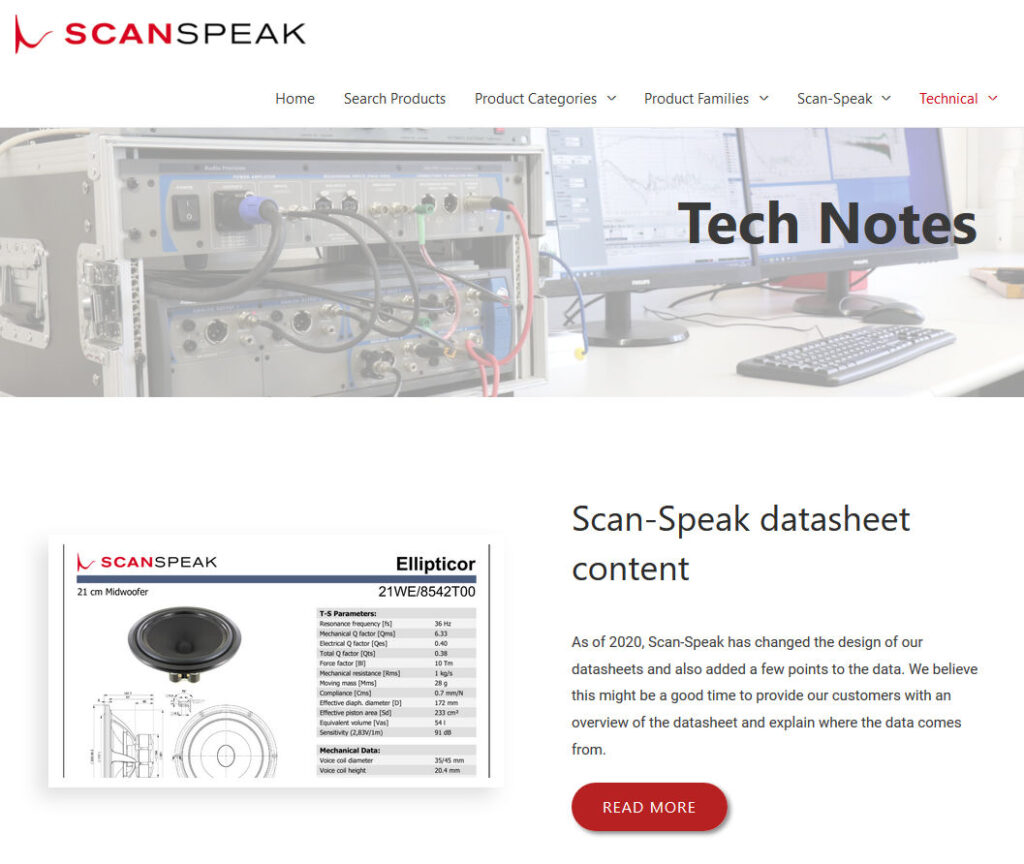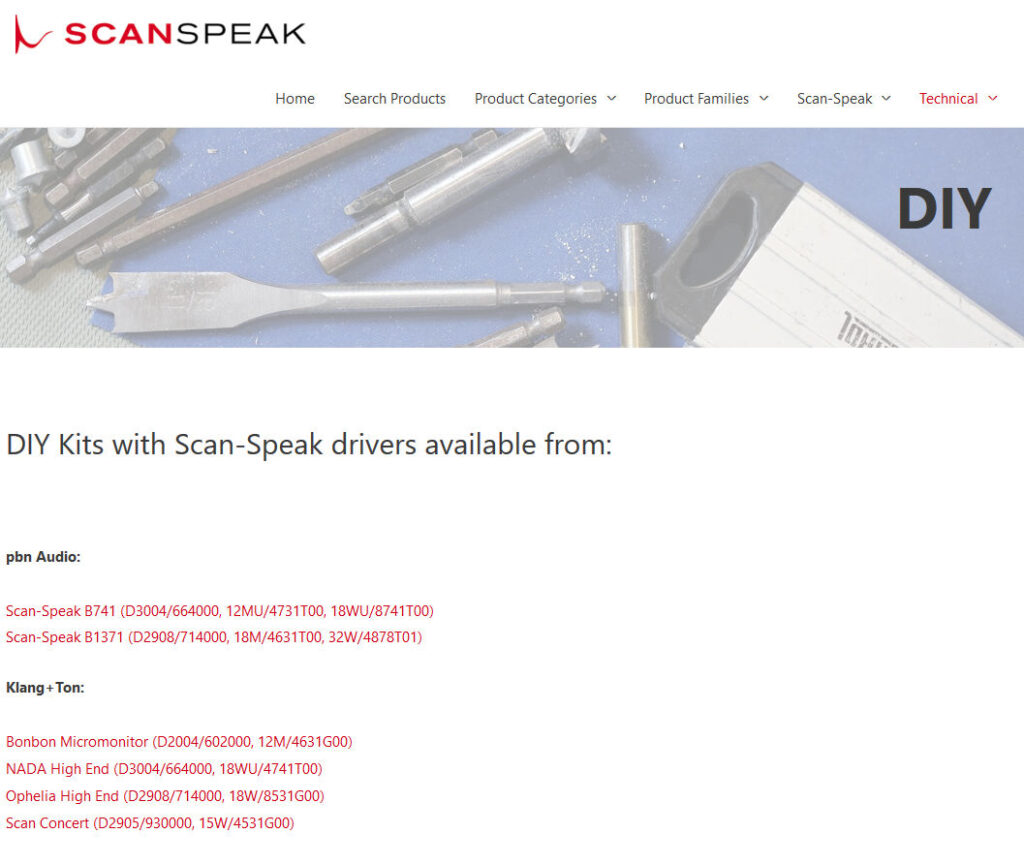 In this section, you can find ideas for your next project from the wealth of DIY designs made by DIY audio magazines and other highly skilled speaker designers.
A great place to find inspiration!
On the new website you may also notice a little teaser for a new product coming soon ….. more about this later …… but we can already assure you that the next few months will be VERY exciting ….