Our Ellipticor family is growing again…
D2404/552000 – ~24 mm (~1") dome tweeter
We are pleased to announce our latest addition to the Ellipticor family, the new D2404/552000.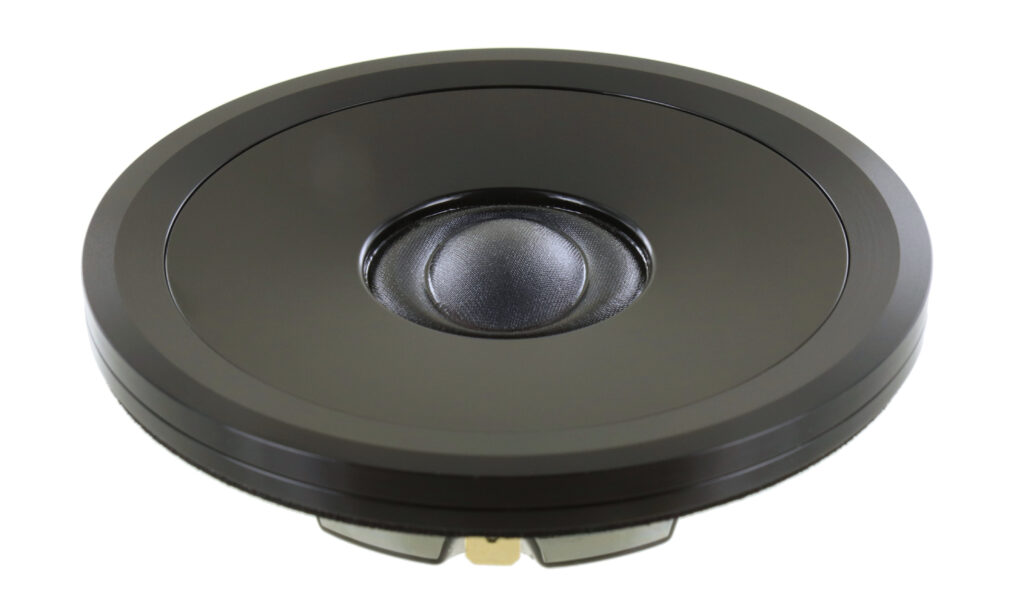 The D2404/552000 is a textile dome tweeter that continues the design style from its larger sibling D3404/552000 – with an elliptical diaphragm and motor structure. The D2404's diaphragm size of 20 by 28mm is equivalent to a 24mm circular dome. It has excellent dispersion characteristics, high frequency extension to well beyond 30 kHz and very low distortion.

D2404 represents some of the finest music reproduction available. We have taken care to maintain the qualities of the larger D34 with a magnet system powerful enough to have ample headroom together with the carefully vented iron parts, copper ring and just enough damping to control the response without destroying an excellent transient behavior.

Esthetically D2404 shares the same look as other members of the Ellipticor family, with no visible screws on its front due to its detachable décor ring.

D2404 is a perfect match as a tweeter in 2-way designs with 15 cm or 18 cm midwoofers, where especially the Ellipticor 18WE midwoofer is a great match, or utilized as an upper tweeter in a multi way design with the Ellipticor D3404 as the lower tweeter.

Elliptical voice coil and motor structure, thus minimizing circular diaphragm break-up modes.

SD AirCirc magnet system with 8 powerful neodymium magnets providing a powerful control of the transducer's behavior.

High frequency extension to well above 30 kHz.

Wide dispersion and very low distortion

Black anodized aluminium face plate and décor ring, for sleek appearance without any visible mounting screws.

Textile diaphragm with asymmetric large roll surround.
More news to come …. stay tuned.